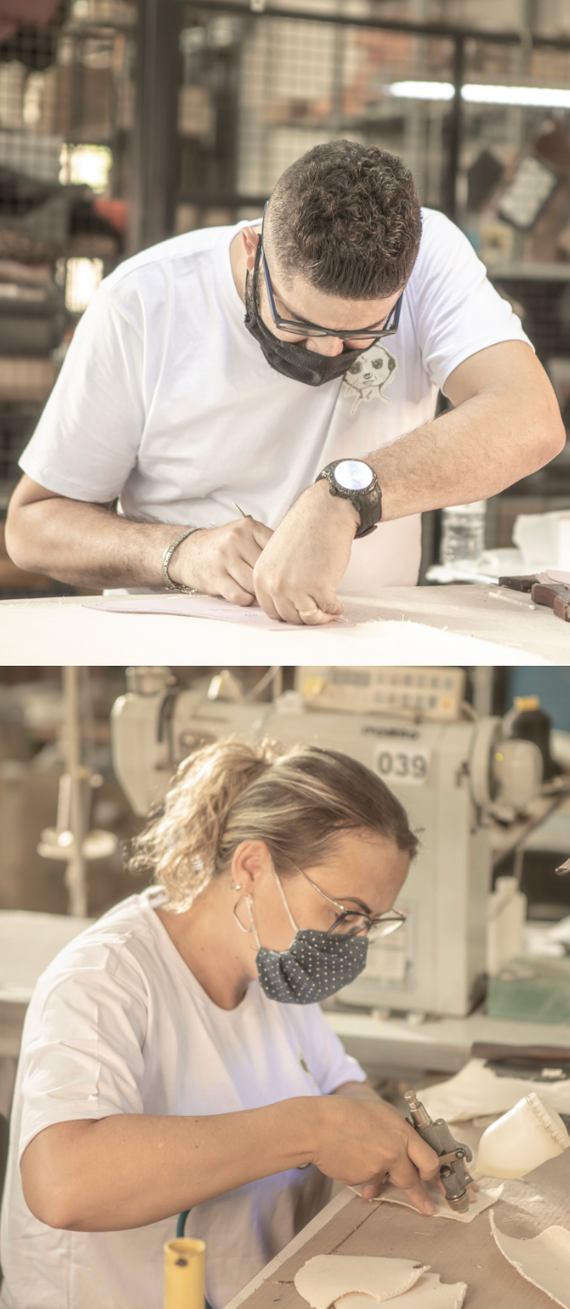 OUR PHILOSOPHY
We want to help people to help people!

Grounded People was founded with the intention of positively influencing the fashion industry and setting a new ethical standard. We are convinced that it is possible to produce fashion that has less impact on the environment and treats all living beings with care and respect.

Therefore, we attach great importance to the fact that our shoes are manufactured without animal products. When it comes to the materials used, it is important to us that they have a low impact on the environment and are as robust as possible, so that the shoe has an above-average lifespan. Because slow fashion also means less consumption. This can only be achieved by offering high quality. We are constantly working to develop in these areas.

Since the fashion industry is unfortunately known for exploiting people to pay as little as possible for the production of the products, it is particularly important to us that we work exclusively with partners who ensure that the workers are paid fairly and work in a safe environment. That is why our shoes cost more than the average shoe of this kind.

The design of the shoes can be quickly changed by changing the laces. That's why our LACES program serves two purposes at once: it offers variety for the look and also supports charities.